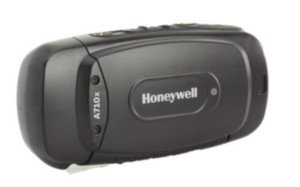 Building on 20+ years of DC technology for voice-directed work, Honeywell has continued to invest in Vocollect voice. Their most recent development is an update to our popular A700 Series mobile devices: the A700x series – the next level of operating efficiency!
Features & benefits:
compact and ergonomic – easy to wear and use; not a bulky burden for the worker,
industrial device – stands up to rigorous environments,
body-worn or vehicle-mounted – any device may be used in either configuration for operational flexibility,
easily integrates scanning or printing – supports either wired or wireless printing and scanning,
web managed – with web management tool, and can integrate with your preferred network manager,
compatible software – with prior Honeywell voice devices for an easy technology update.
All of the devices in the A700 Series support simultaneous use of Bluetooth-enabled headsets, scanners, and printers. They all also support vehicle-mounted configurations, which significantly reduce device handling, damage, start-up time, and battery purchase needs. The A700 Series devices also fully support existing software implementations, which makes updating to this new platform extremely easy and cost-effective.
All the A700x series devices offer a choice of two battery options as well as a vehicle-mount power option. A new standard battery is projected to provide 8-10 hour shift coverage while an extended-life battery is projected to last a second  shift. Use of the vehicle-mount option eliminates work stoppage associated with start-up time or battery changes.
All the A700x series devices feature a number of time-saving features, including TouchConnect, TouchConfig, RapidStart, and other features designed for faster start-up times, resulting in greater worker productivity.
Talkman A710x is a wireless-only device supporting headsets, scanners, and printers; ideal for vehicle-mounted applications.