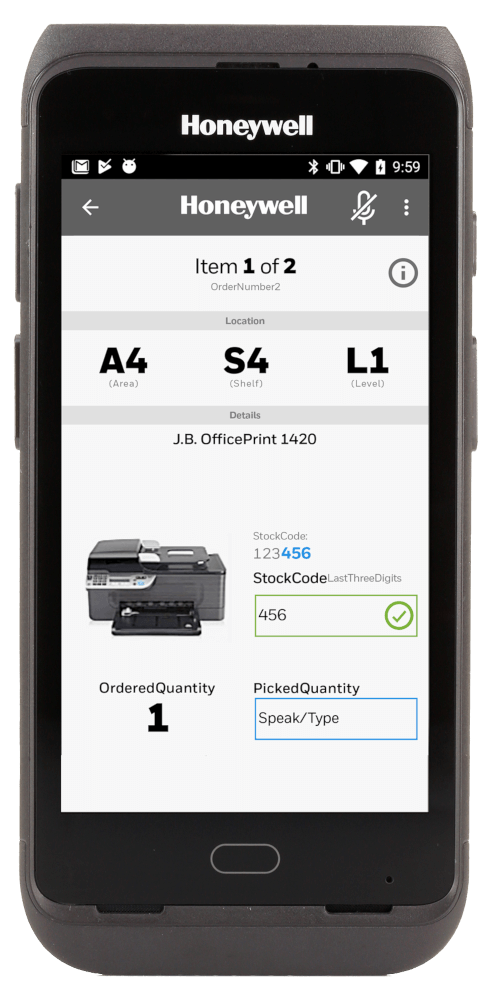 The Dolphin CT40, built on Android and the Mobility Edge platform, is a sleek, enterprise-class, full-touch device for retail, light T&L, and DSD applications designed to help businesses provide a seamless customer experience and speed workflows such as inventory lookup on the sales floor, backroom inventory management, in-store merchandising, and order picking for in-store pickup or delivery.
The Dolphin CT40 is both powerful and rugged, equipped with a high-performance octa-core chipset, fast Wi-Fi, and 4G LTE connectivity to give associates quick access to business-critical information whenever they need it. The rugged housing and Corning Gorilla Glass 5 screen help protect the unit against accidental drops and falls and the sleek, ergonomic design fits easily in the hand and can be used comfortably all day.
Compatible with a broad range of Honeywell connected applications, third-party software, and a comprehensive portfolio of accessories, the Dolphin CT40 mobile computer is more than just a hardware device. It's a highly integrated solution for retail and light-duty field mobility environments – from the shop floor and the backroom indoors to light-duty logistics and delivery outdoors.