Voice systems in logistics – a higher level of picking
Voice systems in logistics – a higher level of picking
Voice systems are perfect for warehouse logistics. They support the implementation of related processes – the greatest benefits are obtained in picking process. Such solutions are mostly, but not exclusively used by distribution centers for logistics operators or shopping networks. In addition, they are used to support production processes and when carrying out control and inspection.
Due to the growing interest in voice systems among small and medium enterprises, solutions have been prepared that integrate with leading ERP software such as SAP Business One and Microsoft Dynamics. Also in the case of such a business model, voice systems help to increase the efficiency of enterprises, and also allow to better use their potential of warehouse logistics.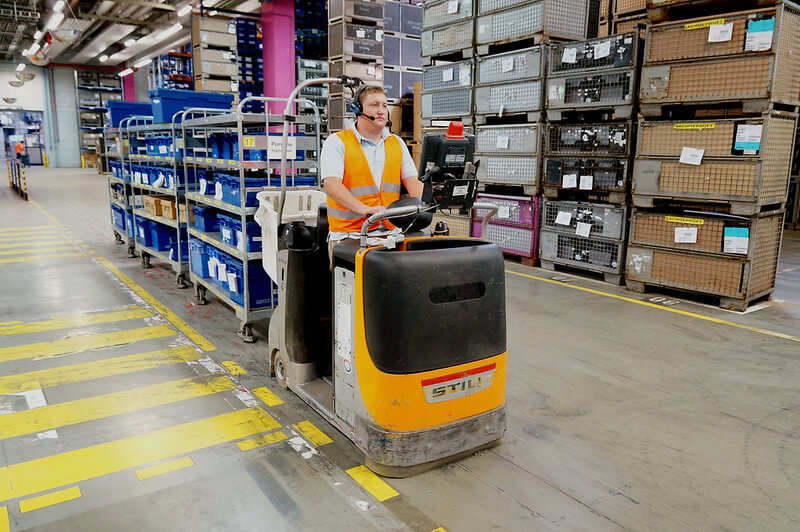 Picking is an area where it is worth focusing here, in particular, because it is one of the most important and the most difficult stages of warehouse processes. A mistake or delay made in the picking area can have a huge impact on the quality of customer service and an increase in operating costs.
Use of a voice system significantly simplifies the picking process, which in turn translates into faster and more precise implementation of this process. Customers already achieve significant benefits in the first year of using this system.
Voice systems are also highly effective in the e-commerce industry. By using such solutions, you can quickly respond to trends and changes in the market. Time saving and higher efficiency guaranteed!
Voice systems – not just picking
Picking is the process where use of voice systems brings the greatest benefits. However, they can also be effectively used in processes such as replenishment, repackaging, acceptance, loading, transfers – depending on the specifications of the warehouse.