Three-times fewer complaints with voice solution in Movianto
Movianto is part of US-based O&M Inc., headquartered in Richmond, Virginia. With a diverse product and service offering, O&M Inc. serves hospitals, integrated healthcare systems, group purchasing organizations, healthcare supplies.
Movianto is dedicated to being the preferred European healthcare solutions partner with the best-in-class quality for the pharmaceutical, biotech, medical device and diagnostic industries. They offer outsourcing services along the supply chain, such as warehousing, transportation, active temperature control logistics, as well as Value Added Services; order to cash and sourcing.
The warehouse in Brno offers a capacity of 13,000 pallet spaces for storage at a controlled temperature of 15-25 °C and 2-8 °C.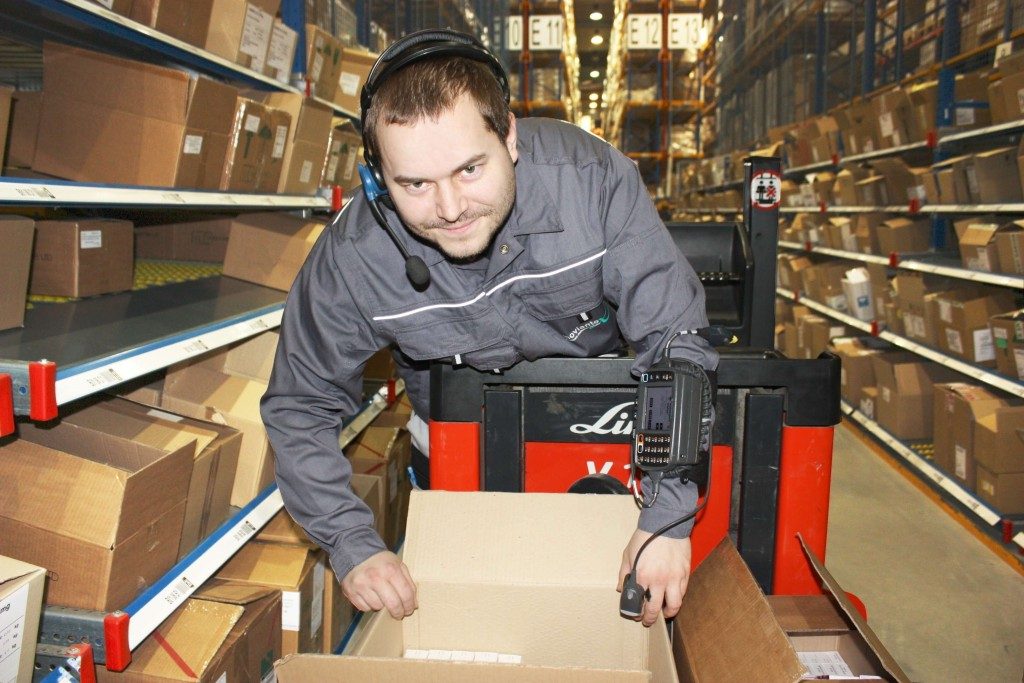 Before the implementation, the warehouse was managed on printed documents base without using any automatic identification system. This indicated a high rate of errors in all warehouse processes.
With the constant expansion of warehouse and higher demands on the quality of services, there was a request to automate all warehouse operations and make them more efficient, reliable and flawless.
The mission was to eliminate all warehouse process errors, reducing the number of complaints and improve the quality of services. Based on this, KODYS implemented a new solution with using all benefits of automatic identification. The system is controlled by auto-ID voice console (using Vocollect voice technology), wereable terminals with finger scanner and Vocollect headsets.
The project implementation time was three months. The result of implemented auto-ID console connected to their ERP system in a nutshell: the rate of complaints and errors of all warehouse processes decreased about three times. The number of inventory differences was eliminated almost on minimum and speed of picking and productivity increased without additional staff recruitment.